Finaaaalllly getting around to doing the first serious wedding recap since Ben and I got married. Man....it's hard being tied down! No time for anything...not even blog posts. I'm just kidding. Really I'm just trying to get caught up on all the stuff I'd been meaning to do while I was sick and while I was planning the wedding. Think: Never ending to-do lists. Also, Ben and I have been semi hard at work planning our mini-moon (more on that lata). But I digress...
A word about rehearsal dinners for the people who've never been to one:
this is a dinner that typically follows the rehearsal for wedding ceremony;

but nowadays it doesn't even really have to be a dinner--it could be a breakfast, a lunch, a brunch;

and it doesn't have to be AFTER the wedding ceremony rehearsal--it can be before;

usually all the people who are participating in the ceremony are invited to the dinner;

and you can include out of town guests or other special people as well;

traditionally, the groom's family hosts the dinner.
In January, I approached Ben. My parents had already taken over much of the responsibility for the wedding reception, and I had taken over a lot of the planning, so naturally, I thought Ben could use something else to do. A special task that he could get involved in. Enter, rehearsal dinner.
Now, about five years ago, Ben's brother got married and they had a rehearsal dinner. I didn't attend, but Ben seemed to really like it. Ben's family hosted it at their house, and they have a HUGE yard, and there was BBQ, and there was supposed to be a bonfire. But my brother-in-law's wedding happened to fall on the weekend that a hurricane blew into town. So I don't think there was a bonfire. For our dinner, Ben really wanted to recreate the same feel. And I liked that idea too. So the next step was to go...on Pinterest, and create an inspiration board. This is what we do now. This is how we do things. Note: I have not been on Pinterest since June 13, 2013.
My board for the rehearsal dinner consisted of pictures like this:
And this: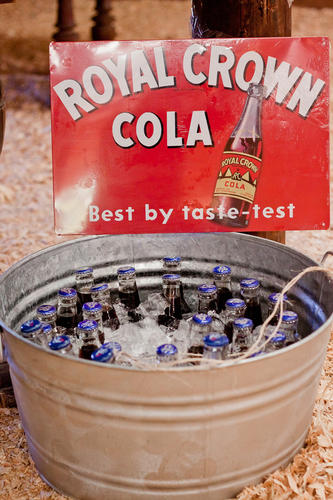 And this!
After all the pictures were collected, I hit "send" and emailed them to Ben's mom. Before I dive into the real rehearsal dinner, I want to say that the best thing about this dinner was that I didn't have to plan anything for it. Yes, it was great to see family members. And yes, it was really nice to see my Pinterest pictures jump off the page and scream "We're here! We're really here!" But by the time the day before the wedding arrived, I was just so thankful to Jesus that I didn't have to do one single thing for this dinner, except invite people. Thank you God for in-laws and casual pre-wedding gatherings.
OK so I bring to you a brief look at our rehearsal dinner! Ben really wanted an outdoor, casual, barbecue picnic. I wanted the Pinterest board. And oui la`!
The tent in the Ashman yard


Inside the Tent
Flowers by my sister-in-law, Crystal


Beauti-mous! And so perfect. This is the "eating tent." You can see there's the checkerboard picnic table cloth and there are pots on the table with flowers grown by Ben's mom and niece. As Sean Kingston would say, my "face dropped" when I walked in and saw what Ben's family had done with this tent.
Picture taken by Sydney
Near the eating tent, my brother-in-law and his wife loaned us the same tent that they used for food during their rehearsal dinner, and it worked perfectly. Piles and piles of barbecue, and corn bread that made probably everyone "slap their mommas" sat on this table.
Picture taken by Sydney
Before the people arrived
Here is one of the drink sections. We also had bins and bins of beer (don't judge us; we like to party). But the cool thing about this table, if you can see it, is there are a bunch of mason jars with straws attached to them.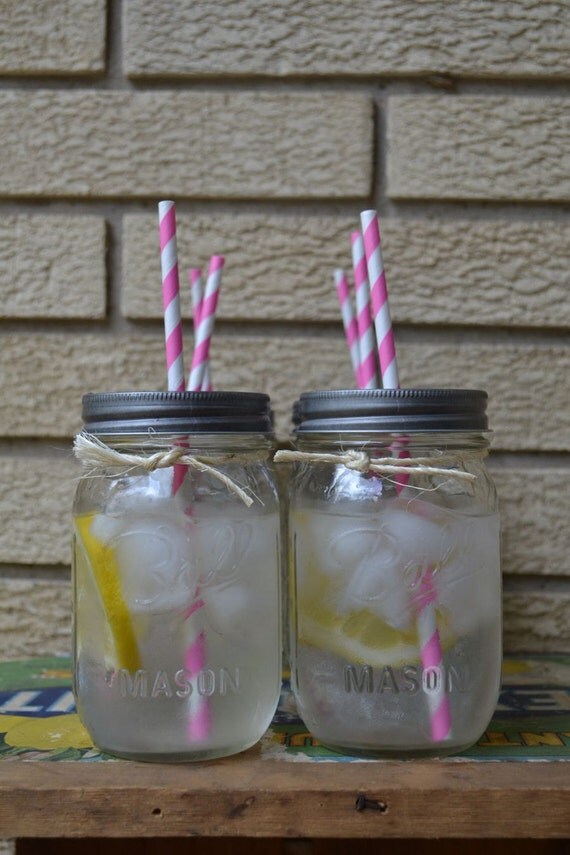 I found this on Pinterest
Like Pinterest! OK I promise, that's it. But Ben's brother MADE these. I'm so happy that the wedding is over so that now Ben and I will have more time to make awesome things, like THIS.
And the most important part of the dinner: the people!
There was also a bonfire and lots of kids running around and tons of laughter and S'mores and cornbread and parents and jars and...wow I need to calm down! We have lots more pictures to share of this event. But in all of them you'll see what Ben and I already knew:
That Ben's family, my in-law family, really dedicated a lot of themselves to making this event the great dinner that it was. Seriously, I don't know one person who had a bad time;

That Pinterest dreams DO come true; and

That Ben's family is God sent because if Ben and I had to plan this rehearsal dinner, there's a good chance it would have been at Pizza Hut. Wait...do people even go to Pizza Hut anymore? We don't, so I don't know why I said that. If Ben and I had to plan the rehearsal dinner it would have been at the park near our apartment. And it would have been BYOF, as in bring your own food. But there probably would have been mason jars, because those are pretty cheap. But they wouldn't have had straws. Or ice.